We didn't really plan to have a big dinner for the holiday, but it sure turned out to be a feast.
We had a baked organic whole chicken infused with homemade bone broth (via syringe) & rubbed with rosemary, thyme, garlic salt and pepper; chicken gravy; wild rice blend and millet with lots of butter; dressing made of chopped chicken offal (the heart, gizzard and liver from the chicken), wild rice blend, millet, cranberries, apples, olives, gluten-free croutons, walnuts and pine nuts); homemade tapioca pudding with apples and cream; gluten-free rolls with lots of butter; and, milk.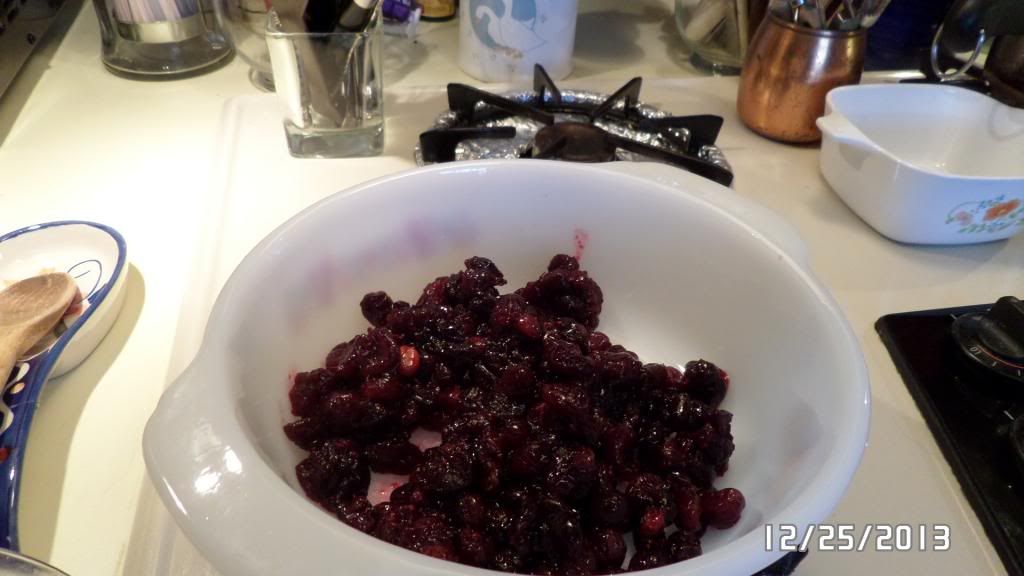 Homemade cranberry sauce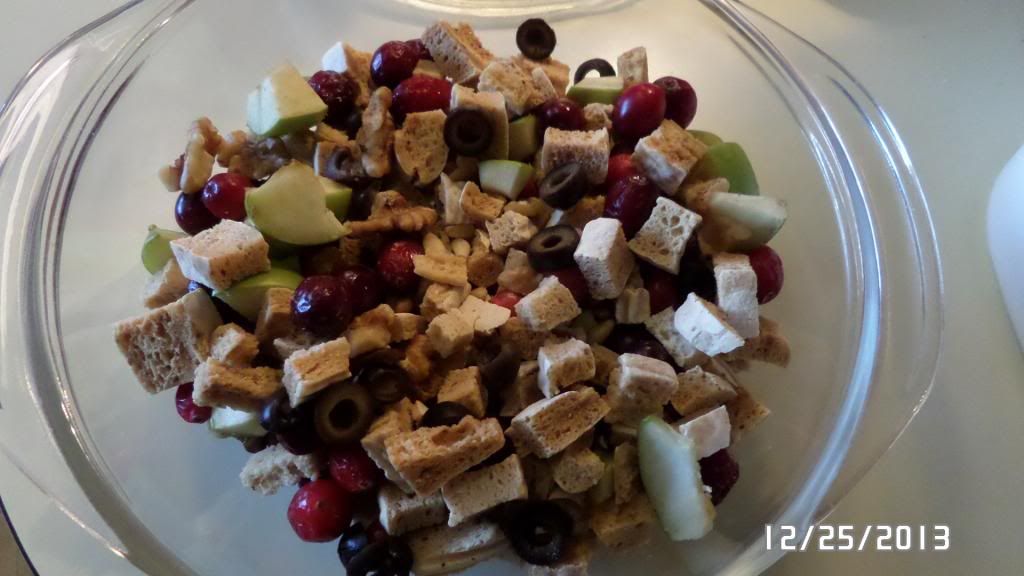 Dressing before meat, rice, millet and broth are added.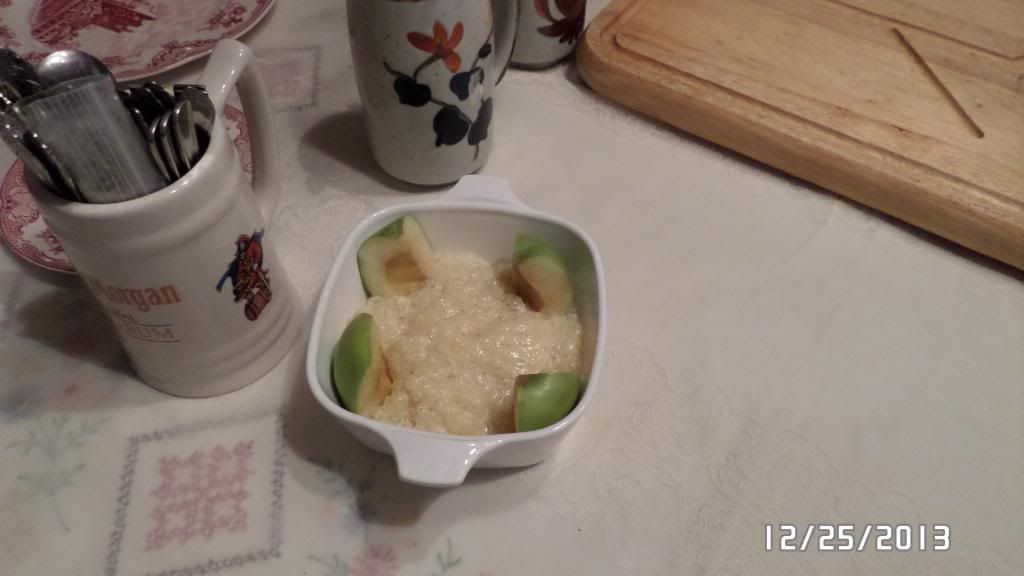 Tapioca with apples (forgot to add the cream for the pictures)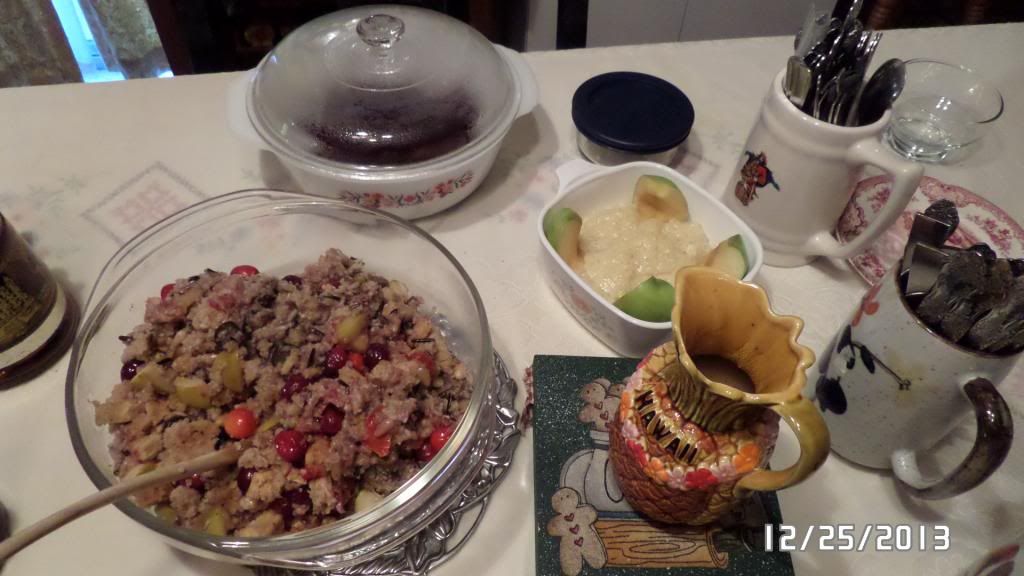 I should have taken the lid off of the cranberry sauce for this shot ...
Lots of yummy leftovers will commence tomorrow.